Transfer

Turkish Airlines is the official airline of "International Pegem Conference on Education (IPCEDU-2020)" and special discounts are offered on certain booking classes. In order to proceed with the online booking tool for Turkish Conventions please visit the Turkish Conventions website https://www4.thy.com/TKC/ and use "008TKH20" under delegate section.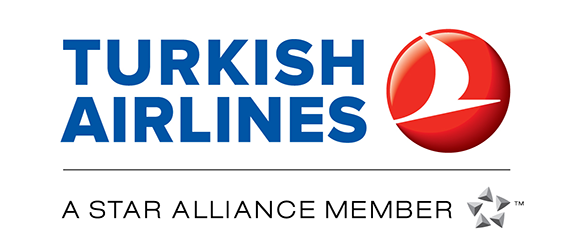 Dream Insentive is the official agency for International Pegem Conference on Education (IPCEDU-2020).
Participants can directly contact to Dream Insentive for hotel reservations and registration by using the following communication details.
| | |
| --- | --- |
| Address | Altıntaş Mahallesi Florya Sokak No:23 Merkez/ANTALYA |
| Telephone | +90 242 354 06 01 - +90 542 448 54 49 |
| Fax | +90 242 354 06 02 |
| E-mail and Internet Address | mice3@dreamincentive.com / https://www.dreamincentive.com/ |
| Authorized people | Alper Yavuzalp |
One way transfer service between Airport-Hotel/University and Bus Station-Hotel/University will be provided to a group of minimum of 8 for a fee of 25 TL for Turkish and TRNC citizens. You can contact Dream Insentive for booking your flight and your other travel needs. The fees above include 18% VAT.
Reservations for transfer can be made until 01 September 2020.
You will be informed about the return following the information is updated at the hotel at least 2 days to check out.
Reservations will be cancelled automatically by Dream Insentive if the group does not meet the minimum number of 6.
Diyarbakır is easy to reach by road, airway and railway. There are flights from ANKARA, İZMİR and İSTANBUL every day and from Antalya on certain days of the week. The airport is 6 kilometers from the city center and 16 kilometers from Dicle University.
Road/railway transfer
Fırat Ekspres which ensures railroad transport between Adana and Elazığ stops at Diyarbakır Train Station. There are also trains Diyarbakır-Batman, Diyarbakır-Kurtalan and Diyarbakır-Adana.
There are buses for Diyarbakır from all over the Turkey for those who prefer road transfer. From the bus station you need to go 4 kilometers to reach the city. For those who prefer traveling by car, Diyarbakir is 1381 kilometers from Istanbul, 1436 kilometers from Izmir, 536 kilometers from Adana, 1002 kilometers from Ankara and 861 kilometers from Konya.
Click for the introduction film of Diyarbakır.